at Sojourner Gallery
446 West 34th Street NYC
Dates: February 6 – March 16, 2023
Opening: February 9, 6-9pm
One element of "Saturn's Siren" will be on display for this exhibition.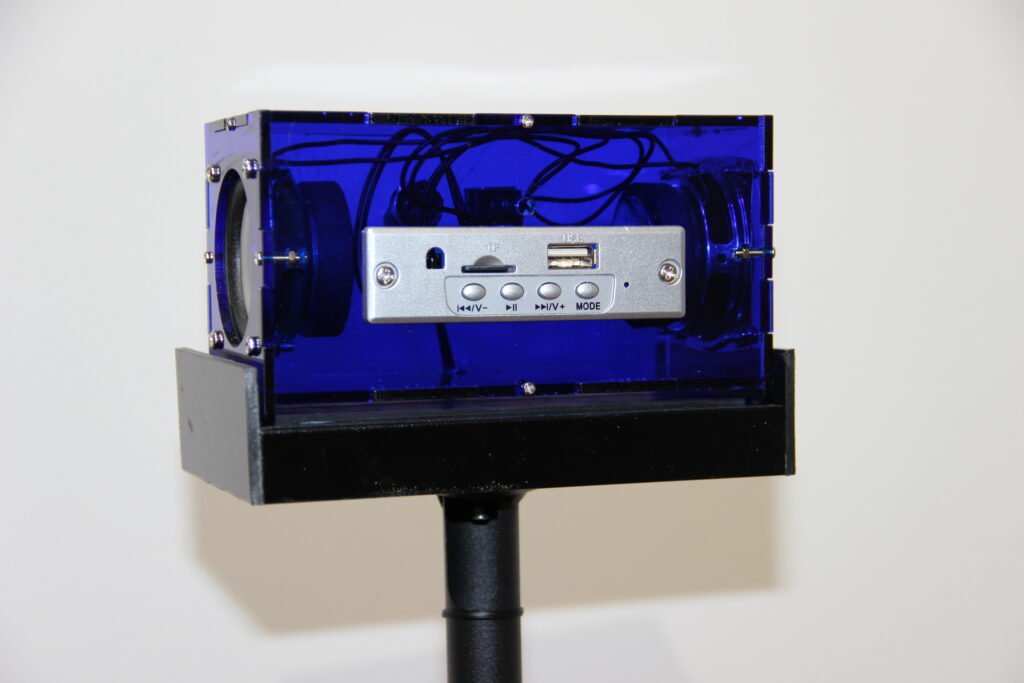 Sound is a sojourn that bridges the past and the present while paving the path to a future. It makes audible the progression of time as we experience it. And, by simply listening we discover the evolving new truths that time presents to us. "Saturn's Song" is an installation that will enable us to listen into the sounds in Saturn's rings that China Blue discovered for NASA. Like the Perseverance rover that had the first embedded microphone for us to listen into the winds on Mars "Saturn's Siren" will enable people to experience the sonic events occurring in her rings ranging from the ice particles that are constantly impacting each other to her moons' interactions.